Okay so there are plenty of posts out there that do a great job of rounding up the awesome SEO and Content Marketing tools that are out there to help us do a great job. Whilst I'm hopefully adding to this I wanted to share a few tools that perhaps don't get as many mentions and reviews as they perhaps deserve.
After trawling through my long list of bookmarks and also referring back to some of the tools I use on a regular basis here are 10 you may find of interest that you may not have heard of before:
10 Alternative SEO Tools you may not have heard of
A list of SEO and Digital Marketing Tools that don't always get mentioned in most social circles online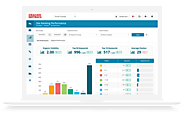 If you are running SEO campaigns in China then Dragon Metrics is a must.
As well as the slick interface and great visibility insights it provides in non-Google search engines it also has a very good Chinese keyword tool that helps to define the best target keyword targets strategies in China for your industry.
It also works very well for all search engines across the world and also has a good trial option.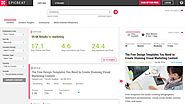 These guys need some serious SEO as they don't even rank properly for their main brand terms. When I was searching for it without my bookmark it took me a good 2 minutes to find it on Google (which is like an hour in terms of internet years!)
The software itself is pretty good though and they offer quite a lot of insight on just the free version.
It's not quite as organized and powerful as the likes of Buzzsumo or Buzzstream Discovery but it's still not bad for the free level, depending on what country you are trying to get insight into.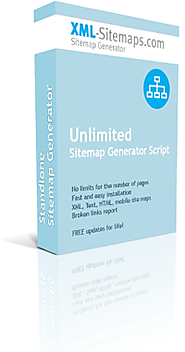 This is one of the few sitemap generation tools that allows you generate hreflang xml sitemaps easily.
There are a number of DIY type hreflang xml sitemap generation tools but in my experience they are quite long winded and take some time to prune to your exact requirements.
Screaming Frog mentioned to me recently (in the last few months) that they are working to incorporate a robust hreflang xml site map creation feature into it's Screaming Frog Spider software. So hopefully this will happen soon, as many know it's one of the best tools out there that also provides the feature to create normal xml sitemaps easily, so once it has the hreflang feature it should help cement it's market leading position.
For software that is non web and cloud based like this, something to think about if you are using them in a larger organisation to reduce license costs is to consider running these pieces of software on a virtual remote desktop server so that multiple users can access it using one software license. (I'm sure the software providers won't thank for me for saying this though!)
You may be aware of crawlers such as Screaming Frog and Deepcrawl but it's also worth checking out Audisto.
This technical SEO tool is very useful for analysing very large sites. When Screaming frog just keeps ticking over forever try a web based solution like this.
Another useful feature is that it has a pay as you go pricing model so you can just pay for the exact size of crawl you need and then you can use the very clear interface to analyse the key technical elements you need.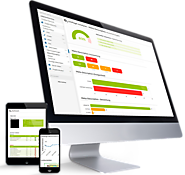 This tool born out of Germany doesn't seem to get as much recognition as it perhaps should do as it is one of the best website content analysis tools on the market for the cost.
It provides content analysis in a number of languages (something I wish they would specify more clearly on their website as to what languages they are). The interface is also very slick and visual.
They also have a very generous trial option as well.
SimilarWeb can be used for a number of things but if you don't have it, then get it for analysing the quality of potential linking prospects. This way you won't be become obsessed with what domain authority a website has and you'll focus on two very important things when it comes to link strategy:
1. Does the site have a good proportion of visitors from the same country as the website you link to
2. Is this a popular website it the particular subject area that is relevant to your website and therefore has the potential to referral visits via a link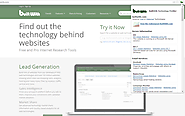 There are a number of technology profiler plugins and extensions on the web but Built With is one of the best in terms of providing in depth insight of the technologies being used on a website that is organised by specific tech categories and visualised very nicely.
Another social influencer tool I don't see being promoted that much is Klear.
It doesn't seem to get the same recognition as Followerwonk or Buzzstream when it comes to influencer tool recommendations but it provides some great insights sorted by geo locations and specific interest, with a decent amount of data for free to start with.
Google has provided us with better mobile tools over the last few years but it's still worth checking out this tool, which has a nice interface and helps to provide some useful insights if you're really focusing on the mobile aspects of SEO.
And to end on a lighter note (or should that be a Liter note ;-), if you've not checked out the YouGov site before I really recommend going and having a look. The interface is awesome and it provides some really interesting information that could help your content marketing efforts, depending what country you are in, as it only provides information for the UK, US and Germany currently.
It does lend itself to stereotypes but to be honest in the example shown here it's probably quite accurate in identifying the kind of people who like Donald Trump!